Why
Android?
Today, a fantastic website will only take you so far. Modern consumers have begun to shift to their mobile devices as a fast and easy way to access information. Yet no matter how well you optimize your website for mobile devices, it will never be enough. Native apps are the new reality, with some of the biggest names, including Facebook and LinkedIn, making the jump. Native apps are simply more user-friendly, reliable, and secure than mobile websites.
This fact can make many business owners feel overwhelmed. Whether you built your website yourself or hired a developer, it was probably a massive undertaking. You were thrilled to be finished, and slightly exhausted from the process. Finding out you now have to start over again in an even less familiar technological space can make you feel sad or even a bit frightened.
Fortunately, The BHW Group can help. With more than 300 success stories and over a decade of experience, our Austin-based team knows apps. We can work with you to develop exactly what you need to keep your existing customers satisfied and drive new sales.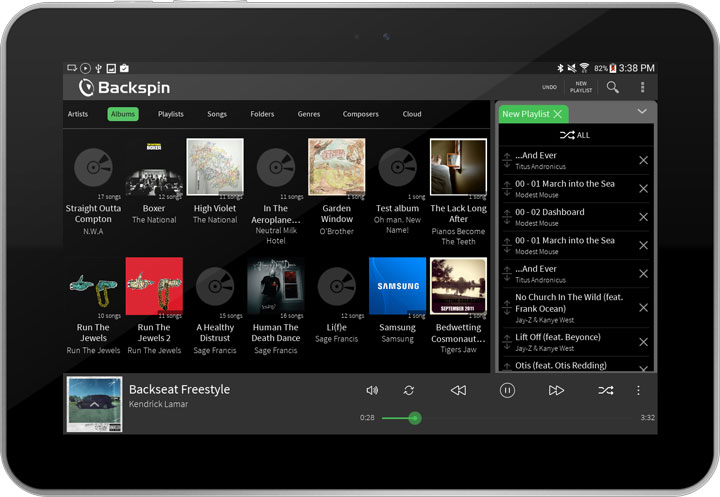 Android

App Development

While the iPhone is hugely popular in the United States, Android powers most devices worldwide. In fact, according to the Android Developer website, more than one million brand new Android devices are used for the first time each day! This translates to an enormous market that any business owner would be foolish to ignore, regardless of your own feelings about Android versus Apple products.

Because Android is so popular, apps created for Android need to support a staggering array of different devices, as well as quite a few Android versions. Lollipop, KitKat, Ice Cream Sandwich, Jellybean…it might sound like a trip to the candy store, but each of these is the name of a version of the Android operating system that is still running on some people's devices.

At The BHW Group, we know the Android system inside and out. We know how to optimize your app for different versions of Android and for the wide variety of devices that use it. We will work with you to create a top-notch app that will stand out in the hugely crowded marketplace.
Android

Development Platform

The Android development platform uses open-source software that is free and available to all. While this means that you could theoretically design your own Android app, it also means that there are hundreds of development tools that vary widely in quality and user-friendliness. Trying to work your way through the available options, not to mention getting code developed on one tool to play nicely with that developed on another, can be frustrating. At Austin's The BHW Group, we know the tools, we know how to get them working together, and we know how to make your vision a reality.

Another drawback to Android's open-source nature is that it means anyone, anywhere, can create an Android app. The open marketplace allows those apps to be quickly brought to market, regardless of how well they work or how useful they are. The result is a packed, often disorganized marketplace reminiscent of a crowded street market. It can be tough for users to pick through the available options and choose the apps that are best for them.

Headquartered in Austin but deeply familiar with the global marketplace, The BHW Group understands how to position your app. We can ensure that it comes up in search results, catches prospects' attention, and ultimately drives sales. Let us use our expertise and experience to help you stand out from the crowd.
Why Choose
The BHW Group?
Agility: Our operation is lean and carefully streamlined to change directions rapidly when needed. We know our industry, and we understand how to tell the difference between a fad and a fundamental change. We know when to keep doing what we've always done, and when it is time to move in a new direction.
Empowerment: We are problem-solvers, not fast-buck solution sellers. We pride ourselves on creating a customized product for each and every customer. Our goal is to empower your company to succeed, while saving you time and money along the way. We want you to see real results.
Partnership: You know your company's vision better than anyone else, and you have a picture in mind of what you want your app to be. We have the technical ability to bring your ideas to life. At every stage of the process, we will work hand in hand with you. Whether you have a rough idea of your app or a fully-formed image of it in mind, we will help you make it a reality. Even if you are nowhere near our Austin offices, we will create a working partnership with you to bring your app to life.
Support: We stand behind our work. Just because the development process is over doesn't mean that our partnership ends. We will continue to offer you support to make the most of your newly created app.
Trust: We know that putting your business in the hands of someone else can be frightening. We also know that you are more familiar with it than we could ever be. That's why we will always follow your lead and trust your instincts. If you feel that a particular solution is incorrect, or simply want to try things a different way, all you have to do is say so. We will never try to push you into a solution that makes you feel uncomfortable.
What's

Next?

Do you need an expert in Android app development? With a team of specialists covering a wide range of skill sets and backgrounds, The BHW Group is prepared to bring your vision to life. Contact us today to discuss your ideas.