Let's get
i
OS Native
In today's world, developing a great website simply is not enough. The new reality is that consumers are moving more and more toward using their mobile devices as a main source of information. Yet even optimizing your website for mobile usage can leave you in the dust. When it comes to mobile usage, nothing can beat a native app for security, user-friendliness, and reliability. That's why some of the biggest names, including LinkedIn and Facebook, have moved from mobile websites to native apps.
If you are like many business owners, creating your website was a challenge. Whether you hired a developer or went at it on your own, it probably felt like a huge accomplishment to get it up and running. Starting over again in the even more unfamiliar world of app development can feel burdensome, exhausting, and even overwhelming. Let The BHW Group help. With a decade of experience and more than 300 success stories, our Austin-based team knows how to create the app you need to drive sales and keep your customers happy.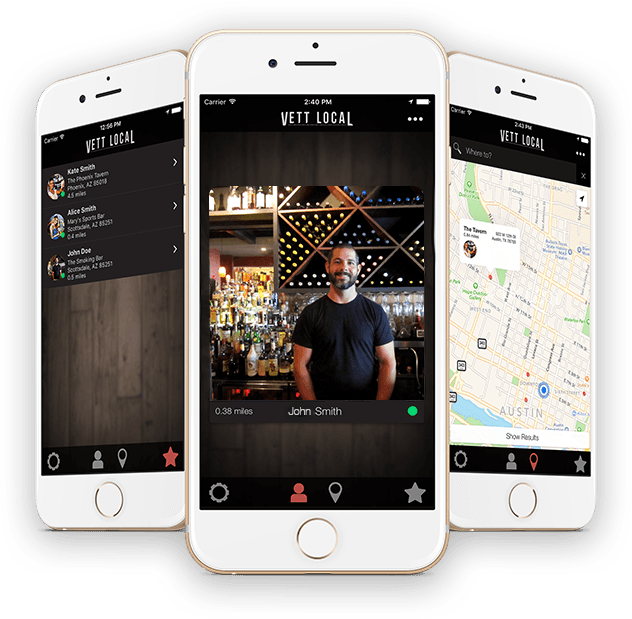 i

P

hone

App Development

Whether you personally are an iPhone fan or an Android loyalist, it would be a poor business decision to cut off the iPhone market. In the United States, roughly 42% of the population owns an iPhone, and in some states that percentage soars to over 60%. Yet developing apps for the iPhone is tough. Your app must pass Apple's strict criteria before you can offer it in the App Store, and tales of rejection are legendary.

We know the iPhone, we know the criteria for acceptance, and we know how to design apps that will make people take notice, even against a crowded field. The BHW Group will work with you to develop a top-quality app that not only exceeds Apple's standards, but will drive business to you.
i

P

ad

App Development

On the surface, developing an app for the iPad seems similar to developing one for the iPhone. Yet the two devices are very different. From screen size to how consumers tend to use them, they cannot be treated as the same. An app that is visually stunning on the iPad could look crowded and sloppy on the iPhone. An app targeting on-the-go business executives would tend to do better on the iPhone, while one aimed at young children would be better optimized for the iPad.

At The BHW Group, we understand both the obvious and the subtle differences between developing for the iPhone and developing for the iPad. We know how to position your app and how to ensure it has what it takes to be a success. We can use our expertise and experience to take your ideas to the next level.
Why Choose
Us?
Agility: We have a streamlined operation that learns from the past while changing directions rapidly to meet the challenges of the future. We are keenly aware of our industry and understand the difference between changes and fads. We know when to move and when to stay the course.
Empowerment: We don't sell solutions. We solve problems. Our goal is to empower your company by saving you time and money. We focus on creating customized products for each client.
Partnership: We have the technical know-how, but only you have your company's vision. We work hand-in-hand with you every step of the way to bring your ideas to life. Whether you have a fully-formed vision or just a rough concept of your app, we are here to help you flesh it out and make it a reality. Even if you are not located near Austin, we will work closely together to bring your app to life.
Support: Our partnership doesn't end when the development process is over. We stand behind what we do and we continue to offer you the support you need to make the most of your new app.
Trust: We know your business is your baby, and opening it up to outsiders can be scary. We follow your lead, and we trust your instincts when something just feels right or wrong to you. We will never try to push you into a solution that you do not agree with.
What's

Next?

Do you need an expert in mobile app development? With a team of specialists covering a wide range of skill sets and backgrounds, The BHW Group is prepared to bring your vision to life. Contact us today to discuss your ideas.