Austin-Based
Web App Development
In today's competitive global market, a static website is no longer enough. Consumers are demanding increasing levels of usability, and failing to provide a streamlined, highly useful website could put you behind the competition. There has been a great deal of buzz about native mobile apps, but web apps remain a crucial part of a comprehensive business strategy. Let the BHW Group take care of all your web app needs.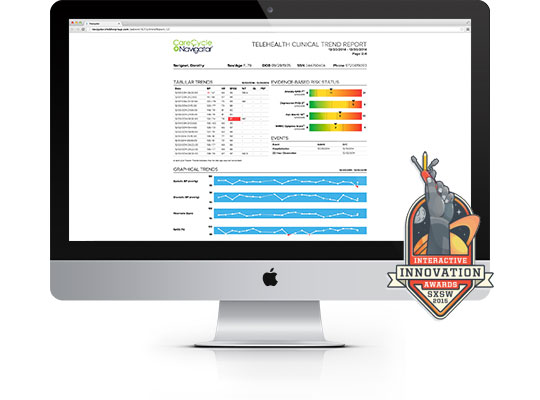 What Is a
Web App?
A web app, or website application, is a piece of software that is stored remotely on a server and delivered to the user through a web browser. If you want to sell products online, deliver personalized content, provide streaming videos, or allow multiple employees to work remotely on the same project, web apps are the solution. Because there are so many different web browsers, each displaying content in a slightly different way, it can be tough to program web apps that work reliably across numerous users. You need a web developer with strong skills and hands-on experience.
What Do We Know About
Web App Development?
Based in Austin, yet a strong player in the global marketplace, the BHW Group has been developing websites for over a decade. During that time, we have seen an explosion of new frameworks, languages, and technologies. And we've worked with it all. Ruby on Rails, Node.js, .NET, AngularJS, Hadoop…it might sound like alphabet soup, but our web developers have a passion for researching, vetting, and applying these technologies. Using our highly personal and customized approach, we have created award winning applications ranging from complicated information rich systems to e-commerce storefronts and even entirely informational websites.
What About the
Other Guys?
Some companies have not kept up with the latest advancements. This means their websites will be out of date the day they launch. This can lead to a host of problems including greater difficulty with maintenance, poorer performance, and ultimately higher costs.
Other groups go to the opposite extreme. They jump from trend to trend on a seemingly monthly basis. This leads to the tendency to build sites using untested technologies that might not last even a year.
How Is
The BHW Group

Different?

The BHW Group is a hometown Austin business with a global reach. Our team is lean, agile, and poised to change directions as needed. We have a deep understanding of and appreciation for the great strides that have been made in web development over the past few years. However, that does not mean that we use unreliable technology just because it is the hot new thing. Our years of hands-on experience have taught us not to follow every fad or trend that comes our way. We have the skills and judgment to know what works and, most importantly, how different technologies could work for you.
What Does All This Mean
For You?
At the BHW Group, we have built our reputation on our ability to create individual, customized solutions. We understand that just because something is new, it is not automatically better. We don't rely on a "cookie-cutter" list. We will never select a technology to sell product licenses, or because it is the newest craze. Instead, we research all the technologies available to us and carefully select the best one for each job.
Our process begins with an in-depth consultation with you. If you are in Austin, we can meet face to face. Otherwise, we can use the latest conferencing tools. Either way, we will take the time to understand your company, market, customers, and ideas. Saving you money and delivering a fantastic product that meets your specific requirements are what matter to us. You can take confidence in knowing that your website is built both efficiently and reliably, and we stand behind our work. Our partnership does not end when your web apps are complete. We will continue to provide you with the support you need to maximize your success.
What's

Next?

Do you need an expert in web app development? With a team of specialists covering a wide range of skill sets and backgrounds, The BHW Group is prepared to bring your vision to life. Contact us today to discuss your ideas.